ANGPTL2 enhanced hepatic lipid accumulation in mice.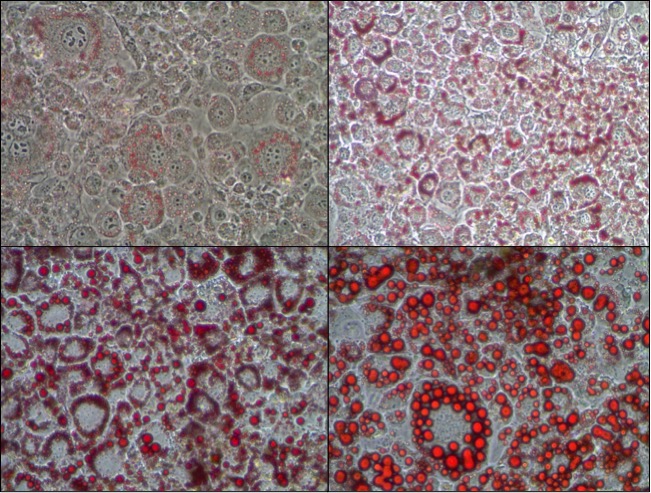 Oil red O staining of 3T3-L1 adipocytes
About Us
Our research focuses on metabolic diseases, especially on insulin resistance. In collaboration with the other groups at CICS, we aim to discover key proteins/peptides related to insulin resistance, and identify the molecular mechanisms that regulate them. We believe our research can greatly benefit patients suffering from metabolic diseases.