2018-10-16:
Masanori Aikawa, MD, PhD presented at the 2018 VASCULAR BIOLOGY.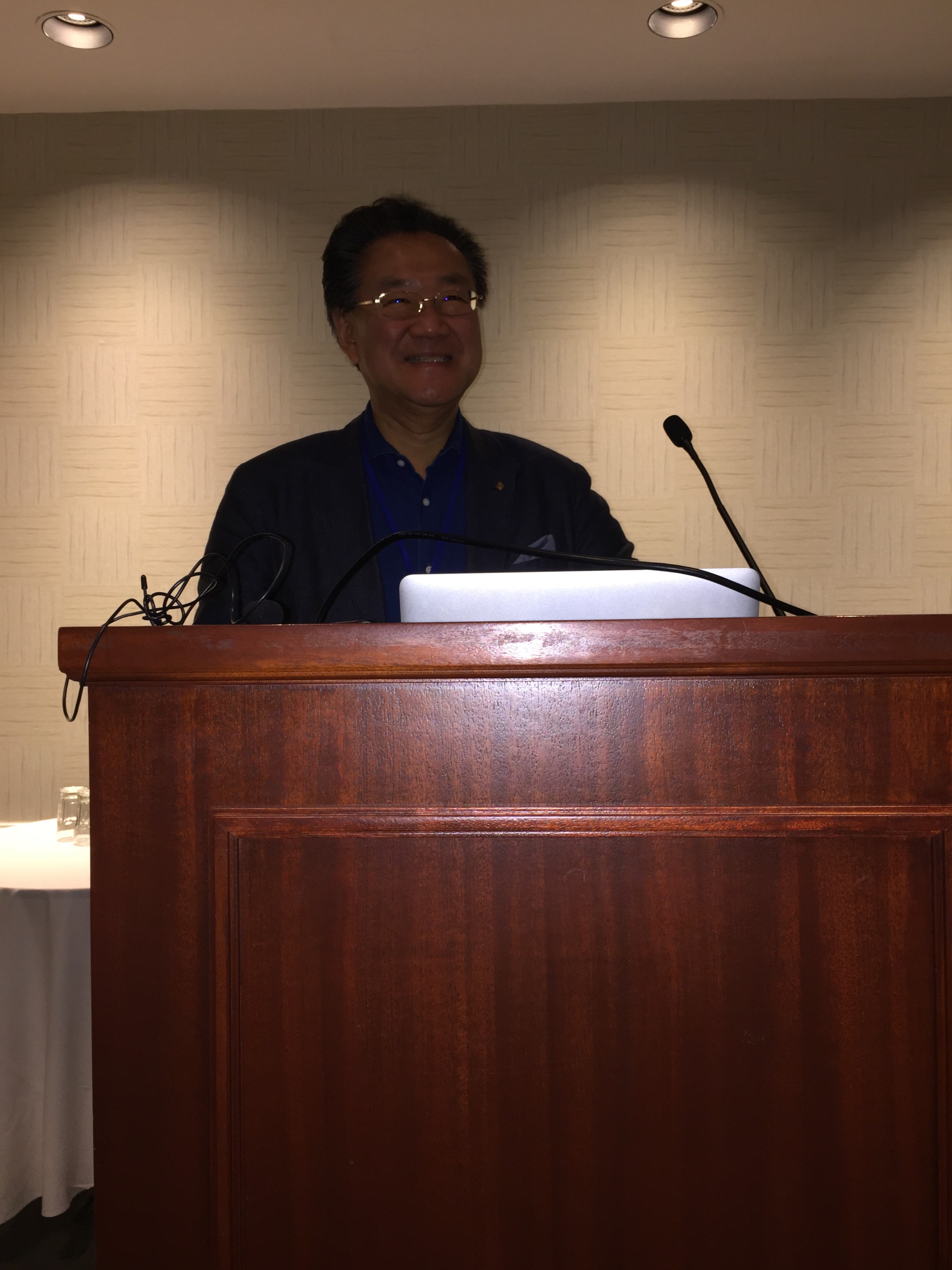 2018-09-19:
Maximillian Rogers, PhD won the 1st place award and Florian Scholotter, PhD received 3rd place award in the "IdEx flash poster presentation competition" at the 2018 ISACB conference. Their presentations were selected from the top six posters at the conference. Congratulations, Max and Florian!!!
2018-08-30:
Florian Schlotter, MD, moderated the poster presentation during ESC 2018, entitled "Sortilin is a key driver of fibrocalcific aortic valve disease".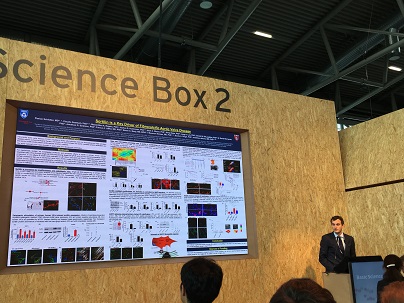 2018-08-14:
Dr. Julius Decano's poster, , "Systems-based target discovery for vein graft disease and arteriovenous fistula failure: PPARa as a key metabolic regulator for macrophage activation" won Third Place for the 16th Annual Lerner Symposium, The Poster Session. Congratulations, Julius!
2018-08-01:
Jenna Bensko, undergrad from Cornell University, successfully presented her 3D bioprinting in Valve Disease project at STARS 2018 Program Symposium.
2018-06-13:
CICS study looking at sortilin regulation of cholesterol absorption and obesity has been published in Scientific Reports Congratulations!
2018-05-14:
CICS members at the 2018 ATVB conference in San Francisco
2018-04-09:
The 3rd Aortic Valve Symposium at BWH will be held on April 12 from 3 pm to 7 pm. Location CICS, CLSB, Floor 17. Contact Dr. Elena Aikawa at eaikawa@bwh.harvard.edu. Please see the program for details.
2018-01-31:
Dr. Elena Aikawa 's First Look Arcicles is on the BWH Bridges, Partners Innovation Blog.